OnTrak is the result of over 40 years of expertise in the research and development of ambulatory blood pressure.
Spacelabs OnTrak Ambulatory Blood Pressure monitor has been comprehensively tested and validated1 for adults and children, to give you reassurance, confidence and consistent results when assessing a patient's hypertension.
In addition, OnTrak's unique activity sensor along with the Sentinel report allows you to correlate patient movement activity with blood pressure changes to enhance your diagnosis of the patient.
Monitor your patients with up to seven days or up to 300 readings on two AA batteries.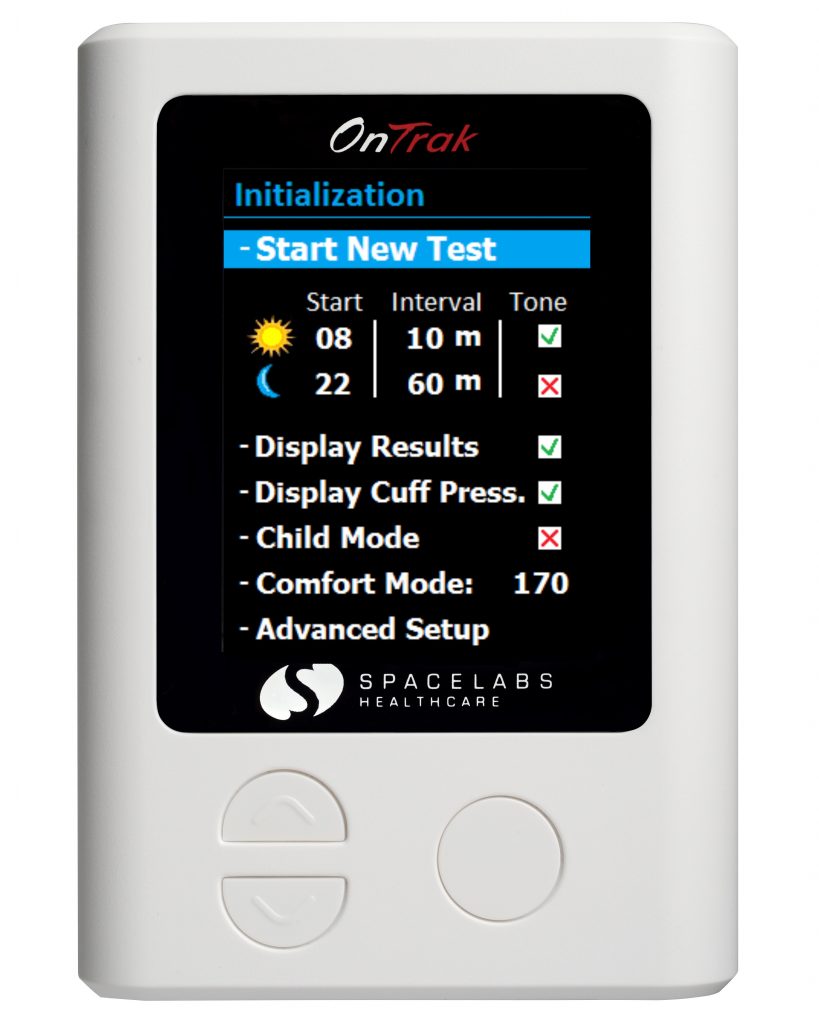 Coupled with the Sentinel information data management system, OnTrak can be deployed to any of your satellite facilities, allowing review and analysis of all data from one central location. The scalable and secure platform allows you to easily add additional satellite reading facilities with minimal costs and installation. From a single facility to small practices and enterprise-wide installations, our solutions can be customized to meet your needs.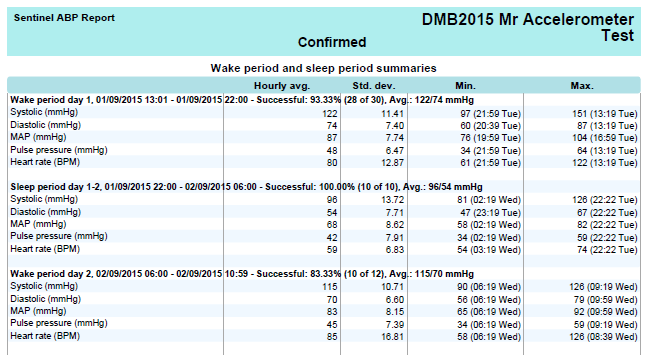 Sentinel ABPM review and report with activity monitoring
Our products and accessories are designed keeping infection control in mind so you can easily wipe the device and accessories with standard cleaning agents between uses. For a full list of compatible cleaning agents click here.
Patient comfort is important to ensure good patient compliance and a high quality set of results. That is why OnTrak comes equipped with advanced features and a wide range of cuff solutions, covering children and adults.
The Comfort Mode setting controls initial inflation pressure reducing patient anxiety and thus enhancing patient test compliance.
Comfortable patient cuffs with built-in self-applicator
Cuff covers for ultimate patient comfort and cuff protection
Small and lightweight
Large 2.4˝ color screen makes it easy to program in or outside the clinic
Print directly from any 'Pictbridge' printer without the need for additional software
---
This product is not available for sale in all countries. Please contact your local Spacelabs Healthcare representative or regional office for more information.
Download OnTrak brochure (pdf)